May 30, 2018 | Posted in Bands, Public Gigs, Space Elevator, Touring
We've been spending the last couple of weeks touring the new Space Elevator album (Space Elevator II) and the new material has been going down very well. Spending long hours in a van together has reminded me how much I love the people in this band – and the gigs have been getting better and better!
As I write, we're coming to the end of the second leg of the tour, with only Oxford Bullingdon (31st May), Leo's Red Lion Gravesend (15th June) and Cambridge Rock Festival (29th July) still to play.
There are more dates on the horizon, but nothing I can put into print yet! Instead, you'll have to make do with a picture of Brian eating a sandwich.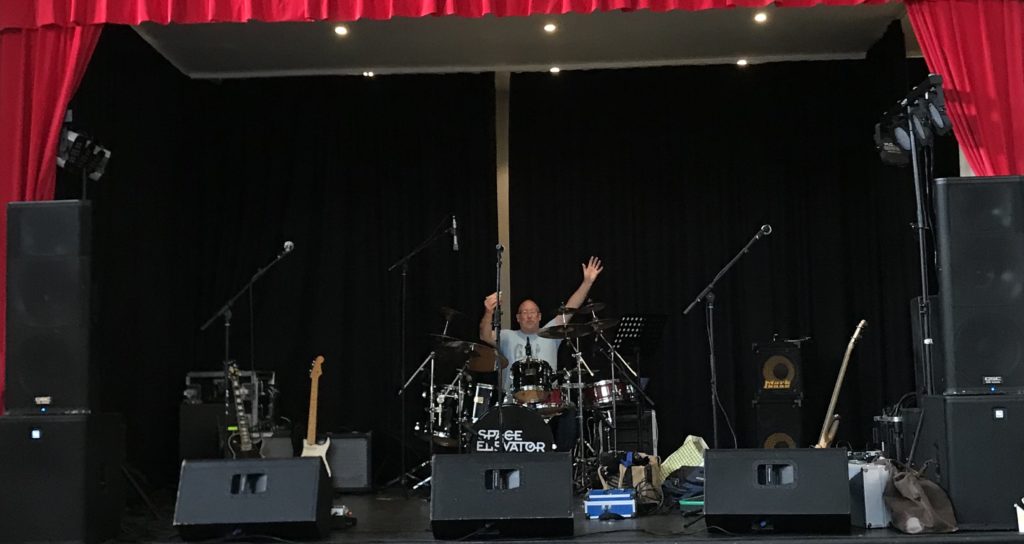 April 16, 2018 | Posted in Bands, Public Gigs, Recording, Space Elevator
Just a quick one – the second Space Elevator album is being released on SPV/Steamhammer on 25th May 2018. Chuffed to bits with how it sounds and looks, and really looking forward to touring the album in the next couple of months! It's taken a little longer than we'd hoped, but there have been a lot of developments which will be good for the band in the long run, so we think it's been worth the wait…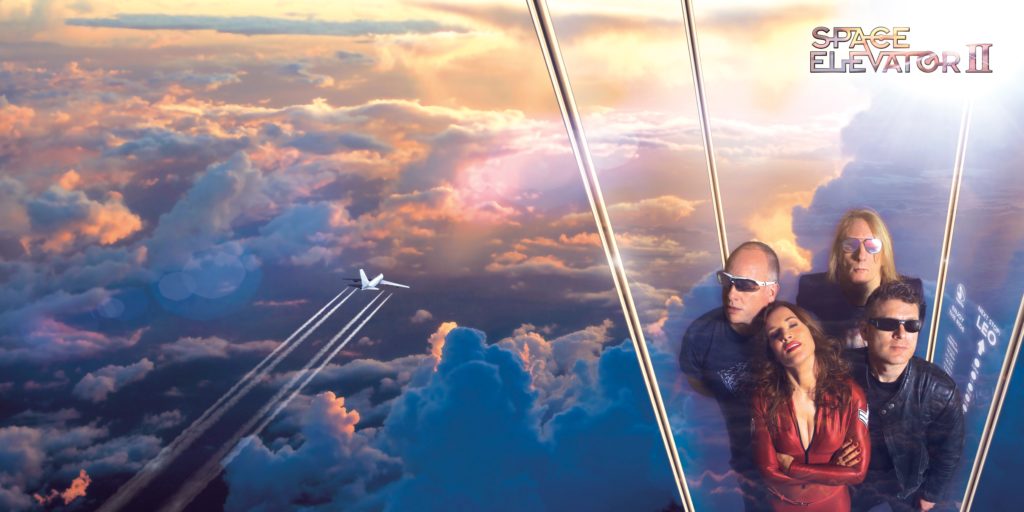 January 10, 2018 | Posted in Bands, Recording, Space Elevator, Studio
We've been and gone and done another album!
Space Elevator II has been finished, and we're in the process of getting the physical copies made… very exciting! It'll be available on CD, vinyl and as digital download via the ol' iTunes, hopefully very soon…
The recording process was a couple of days in April last year at Kore Studios in west London, where we recorded the drums and bass along with guide guitar and vocals, then the rest of the recording was a mixture of several different locations over the summer in a couple of private studios we know – vocals were done in Welwyn Garden City and the guitars in Marlow.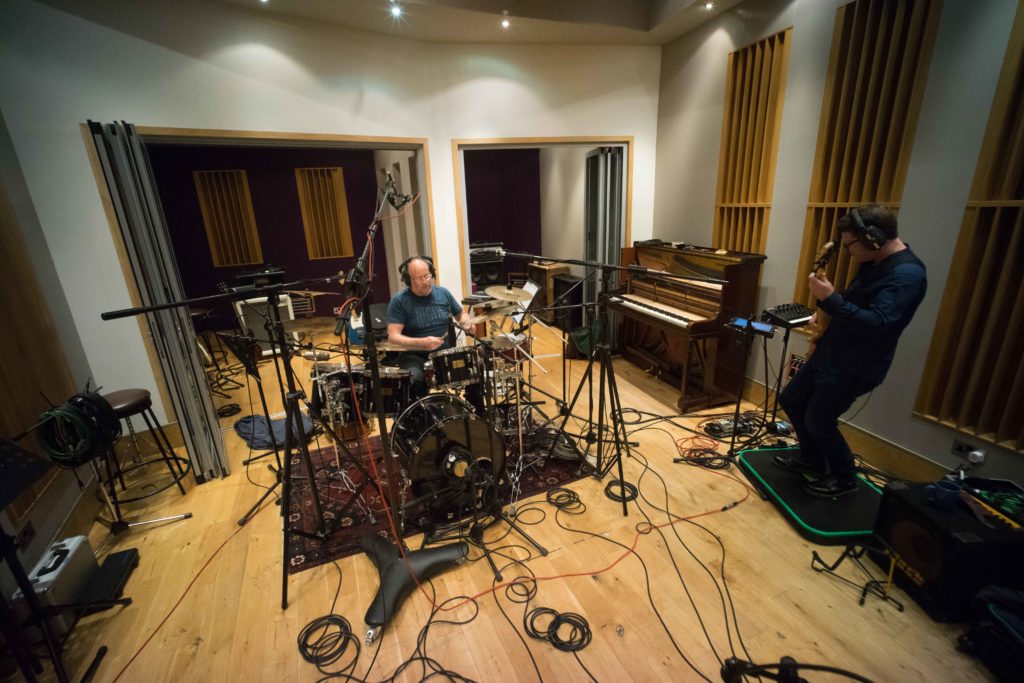 It was the first recording I'd done with my new bass platform monitor and loved the feel of a big bass sound but with the control of very little in the way of "noise", useful both when in the room with the drums and when doing a couple of overdubs later in a different studio. As I was taking a DI out of the back of my amp and my settings are very easy to recreate it means my bass sounds identical wherever the recording was done.
The recording, mixing and mastering is all completed now, and we're just waiting for the go-ahead to announce the release date – keep an eye on the Space Elevator website for more news as soon as we know!
August 20, 2015 | Posted in Bands, Space Elevator
I've been doing some more gigs with Space Elevator and and feeling a little more like a fulltime member of the band now that we've got our first recording session booked for new material. Exciting stuff!