February 11, 2019 | Posted in Public Gigs
Blake's Heaven are putting on a show in the Wallingford Corn Exchange – a lovely, volunteer-run theatre, cinema and live music venue in the market town of Wallingford.
The show will feature music throughout the years, from the early 1800s to the modern day, all arranged by the hugely talented Nicholas Blake. Expect everything from classical waltzes, through jazz standards, with diversions via TV themes and a few rock and pop surprises along the way!
I'm honoured to be a regular player with these amazing musicians and I'm really looking forward to this show!
Tickets are available from the Corn Exchange website, click on this link to choose your seats now.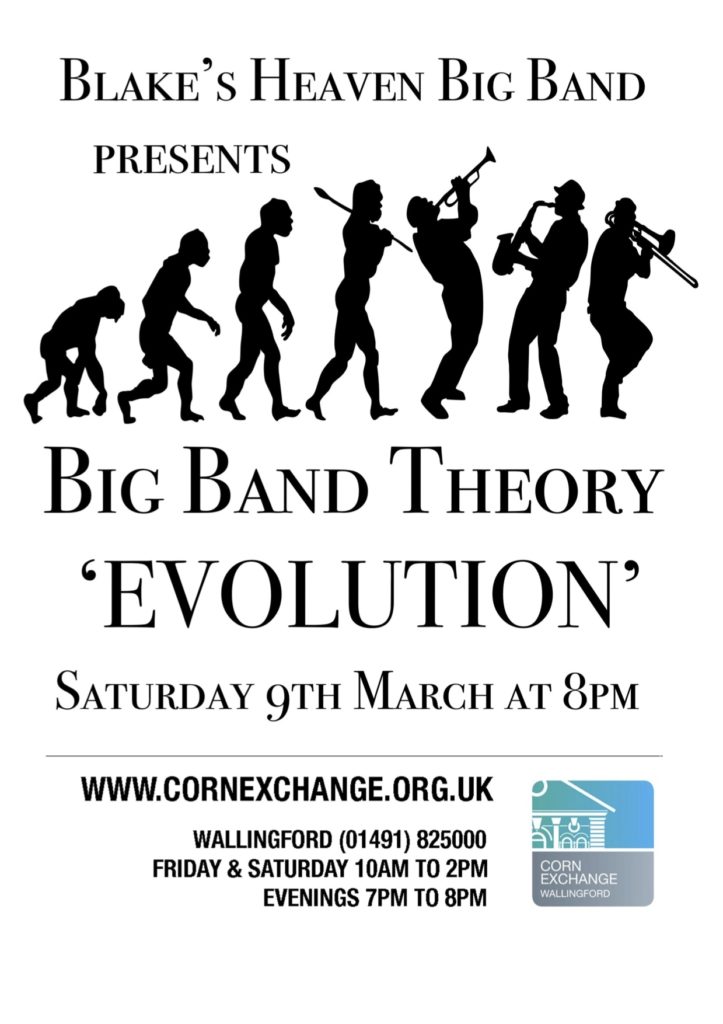 May 30, 2018 | Posted in Bands, Public Gigs, Space Elevator, Touring
We've been spending the last couple of weeks touring the new Space Elevator album (Space Elevator II) and the new material has been going down very well. Spending long hours in a van together has reminded me how much I love the people in this band – and the gigs have been getting better and better!
As I write, we're coming to the end of the second leg of the tour, with only Oxford Bullingdon (31st May), Leo's Red Lion Gravesend (15th June) and Cambridge Rock Festival (29th July) still to play.
There are more dates on the horizon, but nothing I can put into print yet! Instead, you'll have to make do with a picture of Brian eating a sandwich.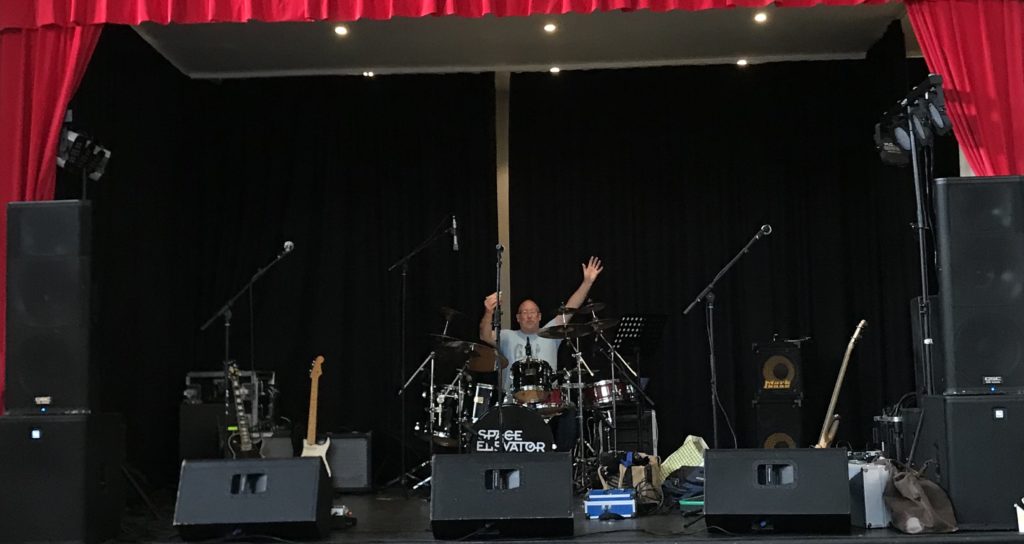 April 16, 2018 | Posted in Bands, Public Gigs, Recording, Space Elevator
Just a quick one – the second Space Elevator album is being released on SPV/Steamhammer on 25th May 2018. Chuffed to bits with how it sounds and looks, and really looking forward to touring the album in the next couple of months! It's taken a little longer than we'd hoped, but there have been a lot of developments which will be good for the band in the long run, so we think it's been worth the wait…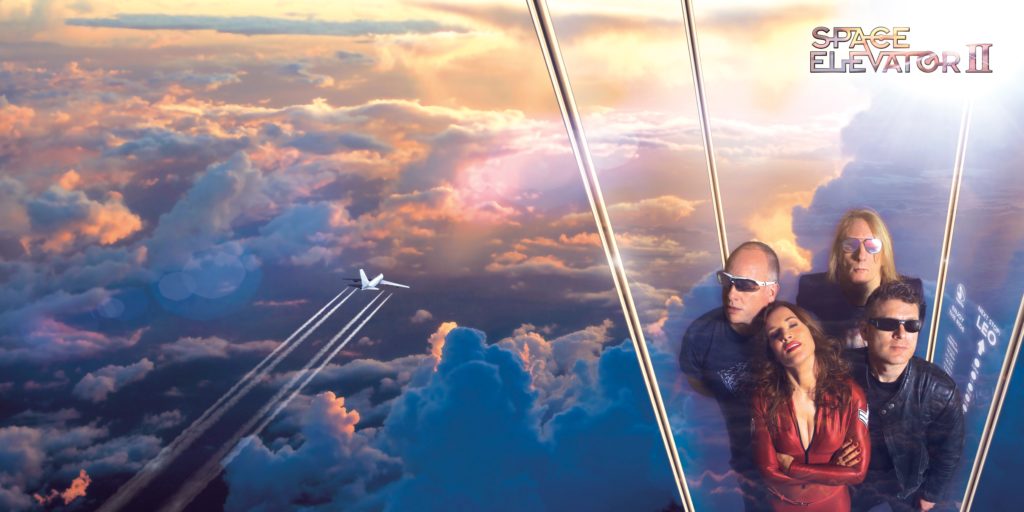 November 30, 2016 | Posted in Bands, Public Gigs, The Missing Persians
Just finished a nice little tour with The Missing Persians, the bluesy americana type band I play with. We first toured the Netherlands in 2015 after a Dutch musician/promoter saw us playing at an Oxfordshire festival (one of our first gigs) and we had a great time and couldn't wait to go back.
This time we had four gigs over 6 days, so not particularly gruelling, but we still covered a fair few miles in the trusty band van. I've been to the Netherlands a number of times, both for holidays and for music, and I've always found the Dutch to be a particularly lovely nation – and they speak such good English it hurts!
We played a variety of venues (the rock pub with the DJ playing music so loud that our fillings were rattling while we were setting up was a bit nervewracking!) but all gigs went down well and we sold some CDs and made some new friends. Touring a relatively unknown band can be a risk/folly/quick way to lose money, but both Persians tours managed to return a profit after all the expenses were covered, and have been a lot of fun!
Next year we'll be concentrating on the UK and are working on securing a few more festival gigs, so let's hope we get some nice summer weather in 2017!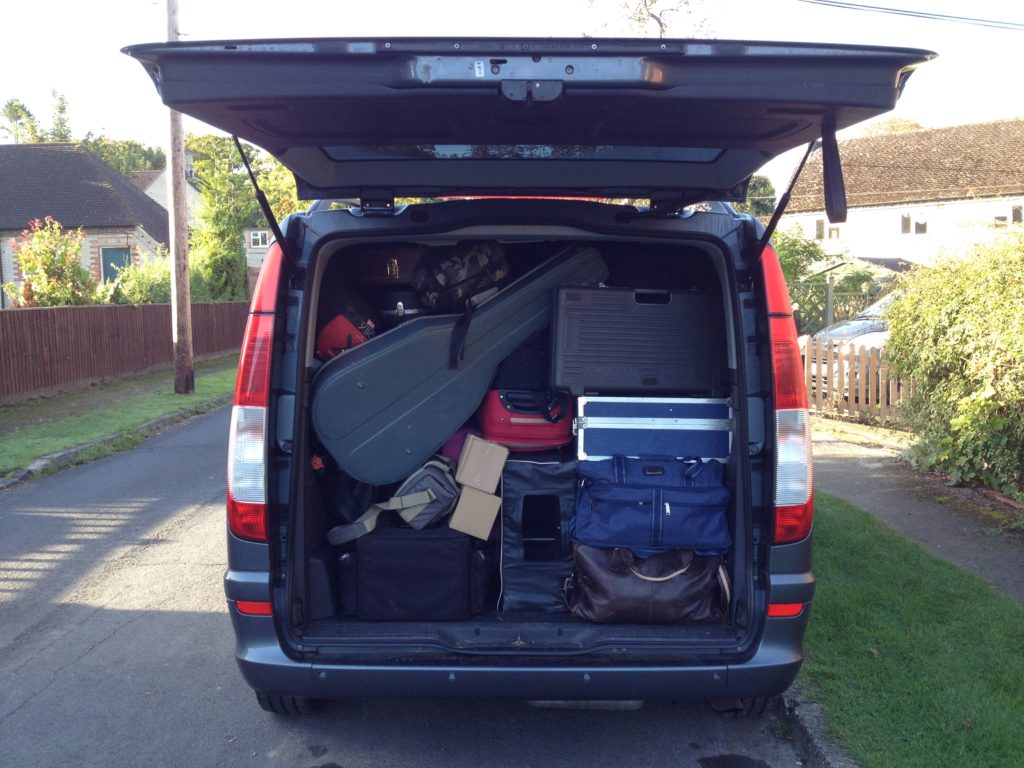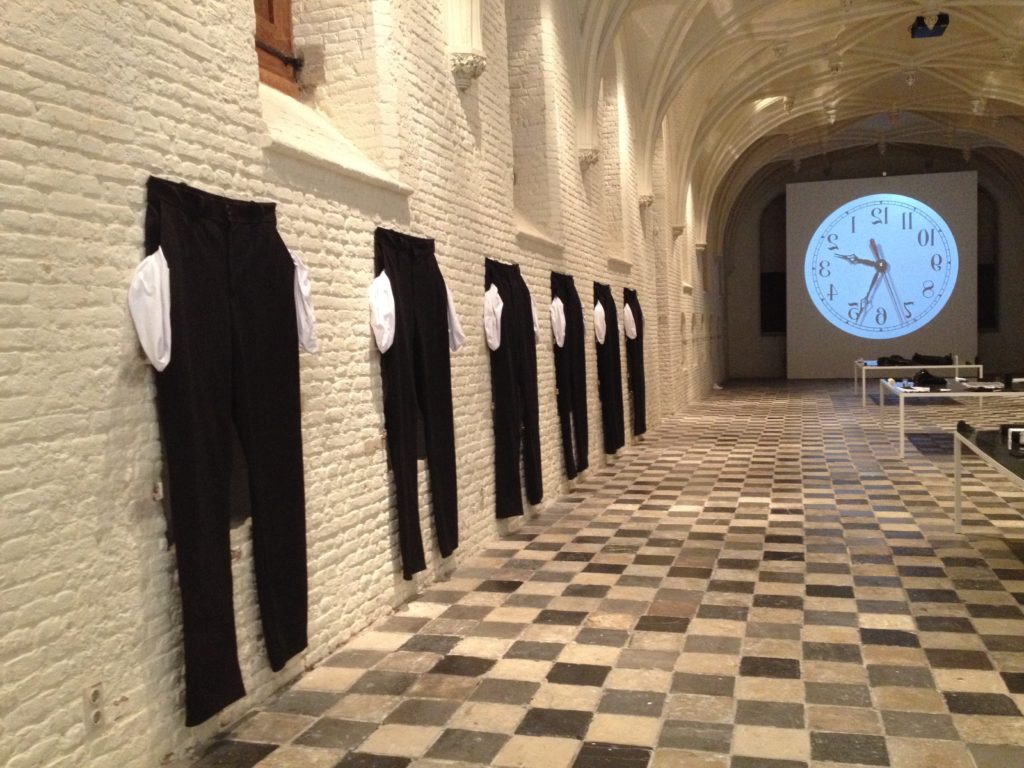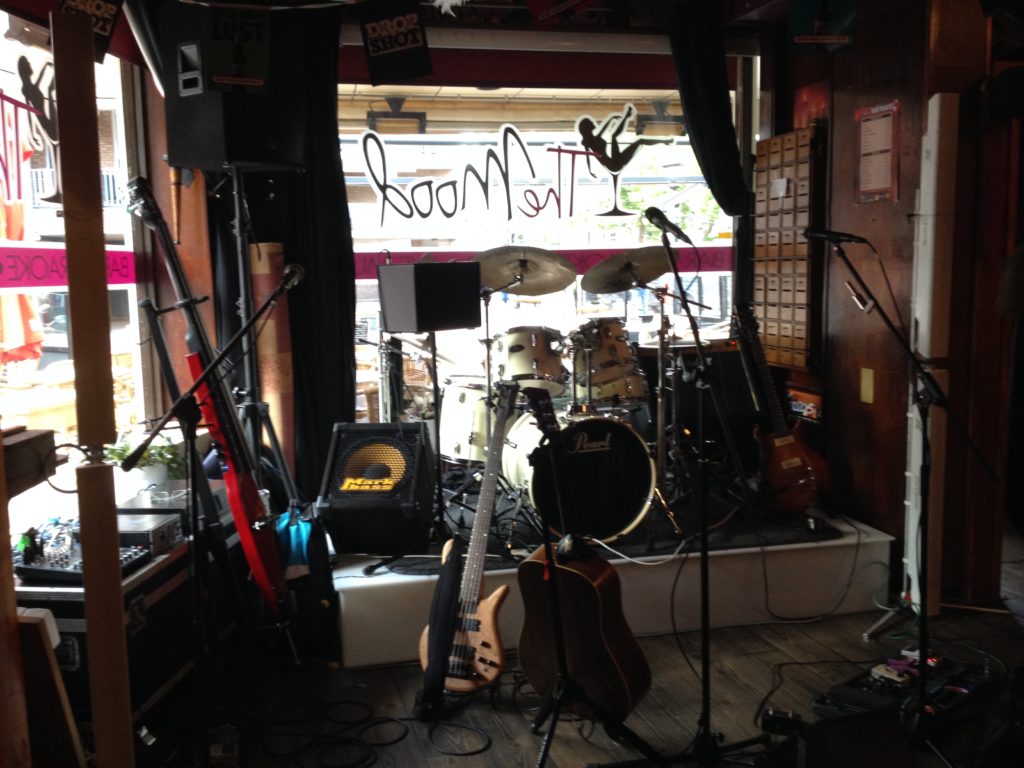 August 20, 2015 | Posted in Public Gigs
Most recently one of my old bands have got together to rehearse for a one-off gig on Saturday 5th September. We've been Beelzebozo for quite some time now but we stopped gigging a few years ago, tried to find a new member when our singer left, floundered about for some time before deciding to stop altogether and start something new. Within days of making that decision we'd been asked to reform for a gig with another Oxford band who've got back together for a one-off: Black Candy will also be playing and lending the event a little more class. We used to gig with these guys a lot years ago, so it will be good to relive the old days one more time.
The gig will be at the site of most of Beelzebozo's gigs – the Wheatsheaf in Oxford. Tickets are officially sold out, but if you know me personally give me a shout; I may be able to lay hands on one or two…
January 8, 2015 | Posted in Bands, Joe Carey Quartet (funky jazz), Public Gigs, The Missing Persians
Had a lot of private function work over the last month or so (lots of Christmas parties and works "do"s as you'd expect for the time of year) and not many gigs which are open to the public this month, but there are a couple of public gigs in January 2015 that I can mention:
The Missing Persians at Oxford Folk Club
The Persians will be performing about an hour of original music in a (mostly) unplugged session at The White House in Oxford on Friday 16th January 2015. Doors at 8pm and entry is £5
Joe Carey Quartet the Nags Head in Abingdon
The awesome Joe Carey on saxophones and featuring Rory McInroy on keys, Ben Twyford on drums (and some bass player) at the Nags Head in Abingdon on Sunday 18th January 2015. Music starts at 5pm and entry is free!
Would be great to see you at one or other of these (or both!)
December 6, 2014 | Posted in Public Gigs
I did a gig in a "boutique" hotel in Oxford last night. This should have been an easy gig for me as I live in the area – a lot of my gigs have me traveling all over the country so was looking forward to a quick drive home (and maybe even get a rare chance to see my girlfriend on a Saturday night before she went to sleep).
When I arrived at the hotel (about 45 minutes early) a very helpful member of staff helped me in with my amp and directed me to the area where the PA was waiting to get access to the room. We couldn't go in just yet as the room was still in use from the previous clients (we were told they were being very slow to leave).
Once the room was actually clear we started loading equipment into the lift. The lift was capable of carrying 8 people, although these 8 would need to have very few hang-ups about personal space; it was very cramped! There was only one lift, so we had to share it with guests at the hotel and staff (being a polite band we obviously gave precedence to everyone else first) but although it was tricky, we managed to get everything into the stage area quite quickly.
Once we'd set up we started looking for somewhere to store all the various cases and bags a seven piece band with their own PA and lights might have with them. Again, helpful staff directed us to an area behind the stage and we started moving all the cases here. However, it quickly became apparent that this was not going to be big enough to store our cases and also fulfill its main purpose as a fire exit, so we were given access to one of the hotel rooms and moved all our cases in there.
We played the gig, a good crowd (an American company's annual awards and Christmas bash) made the gig even more fun and come 1am we started to pack down our gear.
It was after we finished the gig and started packing down that we learned that someone had been given "our" room (the one with all our cases in) and was sleeping in there. Apparently they knew we'd be going in at some point during the night and wouldn't mind…
I never really found out who this was, but I'm guessing it wasn't a hotel guest as it's unusual to have to share a room with a van load of drum and guitar cases and PA equipment boxes. A tap on the door and a few moments wait and no answer so we used the key to get in. Whoever had been given our room was fast asleep, so we spent the next 15 minutes tiptoeing in and out carrying our cases as quietly as possible.
If it was you I hope we didn't disturb your sleep! Although seeing as the room was so close to the stage I'm guessing the sleeping person had some very good earplugs…
November 21, 2014 | Posted in Public Gigs
What with working on new original songs with, and trying to organise a tour for The Missing Persians, and fitting that around the various function band commitments that pay for my bread and gruel I've been pretty busy recently, which has meant I've not really been able to find the time to post on here. Not complaining though – it's been a good summer for functions gigs and the pre-Christmas work has been steadily building which means I can look out for projects that I feel like doing rather than just taking whatever comes!
A real mixture of stuff's been coming my way – I've been rehearsing with the small version of the Blake's Heaven Big Band (which might be called "Blake's Seven" or "The Blake's Heaven Seven" or "The Blake's Heaven Funk Project") Whatever it ends up being called, it's a stripped down version of the big band and plays a much funkier set of Nick Blake original tunes. Still a challenge, but something I can have a real connection with – as a bassist I do love playing the funk… Gigs are being booked for early next year and I can't wait!
In a very different vein, I've also been rehearsing with a couple of guys from one of the function bands I play with – we're working on some quite challenging material, featuring music by Tony Williams, The Mahavishnu Orchestra, Joe Satriani, the Chick Corea Elektric Band among others. Some tricky time signatures and rhythms in much of this but we're trying to choose pieces which still have a strong melodic content rather than just play things purely because they're difficult! Still in the early stages but we hope to be doing some warm up gigs soon.
I've started working with a Queen tribute band. Queen had a great bass player in John Deacon – not flashy or flamboyant like Brian May or Freddie, but when you actually listen to the bass lines you can hear some very nice melodic stuff going on. Keeping the groove and doing what should be done for the song but with a lovely flourish just where it's most needed; very satisfying to play. We're also expecting to start gigging early in 2015. It's not one of the "yellow jacket" Queen tribute acts, this band aim to recreate the songs with the fullness they deserve with live musicians rather than slavishly finding moustachioed front men and big-haired guitarists (which is lucky as I don't look much like Mr Deacon).
Talking of Queen, I've also got a few gigs with a new band who have been compared to Queen – I'll be playing with Space Elevator in December and possibly some more dates in the first half of next year. I've worked with both the singer and guitarist before and jumped at the chance to work with them again. They write some cracking songs and their singer The Duchess is as hilariously bonkers as you might have been led to believe!
Most recently the band that was Beelzebozo has been busy again. We struggled a bit this year after our singer decided to give up singing and we had some difficulty finding a suitable replacement. In the end it looks like the solution was right under our noses… We've promoted from within to fill the vocalist spot and could well have found another musician to join the fold and bring us back to being a four piece band again. The sound is likely to change a bit as we develop our style, but we expect to keep some of the old songs so it'll be a progression rather than a brand new band. At the moment we're thinking of it in terms of Beelzebo2.0
Of course, the biggest challenge of 2015 might be fitting it all in – if I get a bigger diary do you think this would help?
November 2, 2014 | Posted in Public Gigs
I think we've had a really nice summer this year – not too hot, but regularly warm and dry, which has been great for the festival gigs! Sadly, the lovely weather we've been having has finally been replaced with some proper autumnal wind and rain and it feels like winter is just around the corner.
Fortunately there are a couple of interesting things on the horizon which gives me something to look forward to in 2015.
One of my bands (The Missing Persians) are discussing a couple of little tours next year – one in Italy and one in the Netherlands. No dates have been firmed up yet, but it's looking likely that spring will see us playing among the windmills and possibly later in the year we could be visiting Potenza Picena. I've been to Holland a few times (I have some musical friends close to the German border) but I've yet to visit Italy so very hopeful that this comes together!
I'll post more details when things get confirmed but while I'm sitting at my computer listening to the rain lashing against the windows at least it's giving me a little bit of sunshine to look forward to!
July 21, 2014 | Posted in Bands, Hot and Horny, Odd gig experiences, Public Gigs
One of this weeks gigs (with Hot and Horny) involved a very quick change setup. The show was for a corporate award ceremony (I never found out the industry or the name of the awards) and the room was only going to be empty for about an hour. This isn't long to set up a PA and mic up and soundcheck a 12 piece band. The PA company was a new one to us, and they were very quick at setting up. We got about 20 minutes at the end to soundcheck, and if it wasn't right by 7pm, it would have to be sorted out during the first set.
When they plugged me into the PA, rather than using the handy DI socket on the back of my amp, the PA guy said that he was told to take a lead from my bass and plug that into a DI box on stage, which takes the signal to the PA, as well as sending one to my amp. I don't know why this is preferred to the DI socket on the amp, but I feel like each time that gets used I don't get a good sound on stage. I use my amp as a monitor and relationship between the sound coming from the speaker and the way the strings feel under my fingers is quite a big part of getting a nice sound on stage.
During the gig it felt like the bass sound was getting louder and quieter – I'm not sure how this could be, as I thought the DI box was supposed to send a signal to my amp without any changes, but I can't help but think the volume was changing and this was something to do with the DI box.
I try to trust the people who do our sound at gigs to know their job, and nothing is worse than a half-witted bassist telling a PA professional how to set up sound for gigs (it's also a very bad idea to upset the sound people before you start playing!) but not hearing what notes your bass is making during your performance adds another level of complication to delivering a good show (which is ultimately what everyone on stage is trying to do.)
In future I think I'll just have to remember this occasion and ask "is it OK if we try it like this?" when they're setting up and politely plug his lead into the DI socket on the amp. It's what it was designed for, after all!